Welcome to TecKXpert
----------------
World's largest Group of Practicing Engineers 
Founded in 2013

6500

19

5

38
---
Be Part of TecKXpert as

Member
Join an exclusive group of global tech & engineering experts and participate in standardization and capacity building in engineering practices

Student
Learn from the world's best engineering practitioners

Subject Matter Expert (SME)
If you a subject-matter expert (SME) or a domain expert, you can contribute as a consultant

Vendors
---
TecKXpert Events

Group Meet
A monthly meeting of Teckxpert members in each city

Industry Visit
Industrial visits are organized regularly by one of the members.

Workshops
Regular workshops to impart focused hands-on training in a particular field.

Webinars
Regular Webinars are organized by one of the leading experts in a technical field.
---
Knowledge Center
Technow
A daily broadcast of a highly condensed piece of knowledge covering one single domain
Ebooks
Deals with the latest practices, How-Tos, Case Studies and whitepapers from the industry
Forums
Exclusive forum for members across cities and Special Interest Groups
---
Our Founder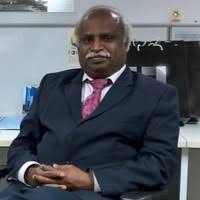 Murugesan A
Murugesan Athimoolam is the Founder Chairman of TecKXpert Group. He has held several senior positions in large enterprises both in India and abroad. His last assignment was with Prestige Group as a Head of Department for Mall Operations. The idea of bringing together the practicing technical professionals germinated during his stint with HCL Technologies in Chennai.
---
Special Interest Groups (SIG)
O&M
PM
Data Centre Management
Metro Engineering
Design & Architect
R&D
Erection & Commission
Production Planning & Engineer
QA & QC
Energy Management
EHS and Sustainability
FM & Property Management
Infrastructure Construction/li>
No front page content has been created yet.